Cymbal Xin technology for Rong hundred lithium customized wheel dehumidification

Release time:2023-02-17 14:23:11
On February 17th, four sets of zinc-free copper all-welded rotary dehumidifier units customized by Cymbixin Technology for Rongbailithium Electric were shipped smoothly.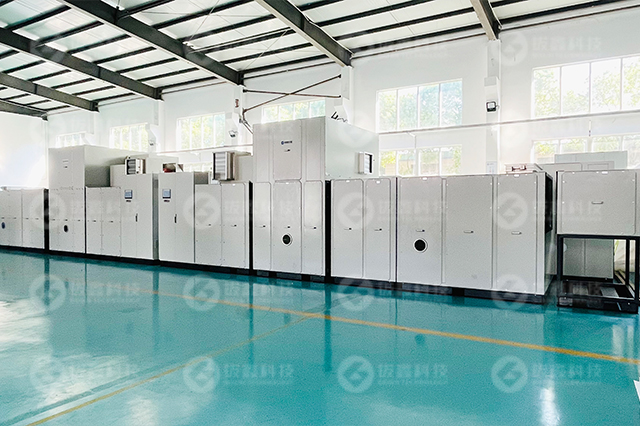 The ambient temperature and humidity requirements of this project: dew point ≤ -30 ℃, temperature ≤25℃ in summer, 18 ~ 20℃ in winter. All equipment is designed with welded structure, and all materials do not contain zinc copper. The frame adopts 304 stainless steel anti-cold bridge frame structure to ensure sufficient strength. The outer wall is made of cold-rolled spray plate, and the inner plate is made of 304 stainless steel plate. The box body is closely connected with the frame, and the heat loss is minimized to ensure that the outer surface does not condensation. Fan structure is reasonable, exquisite technology, high efficiency, stable and reliable performance. Rotary dehumidifier uses electric heating, thyristor stepless regulation and control to meet the requirements of energy saving. Automatic control system, color touch screen dynamic display of each function segment and operating temperature, dew point, alarm, setting and other parameters.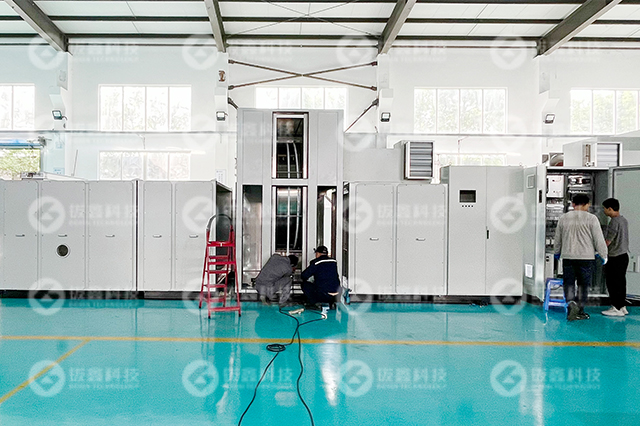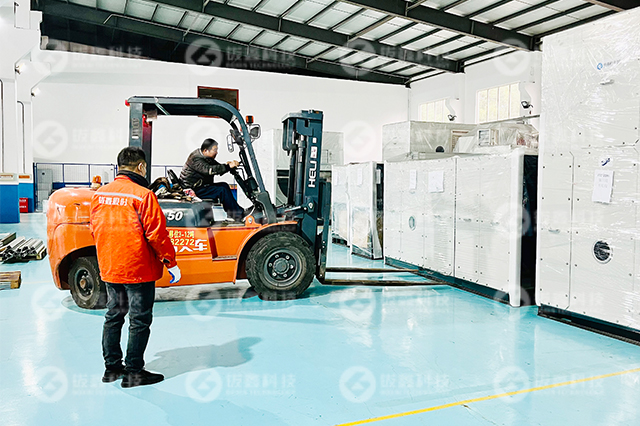 The science and technology production department of Cymbixin carefully sorted out every link and every procedure in the production process, and made special plans from the assembly process, documents, packaging and shipping and other aspects to track the implementation accurately to the day, to ensure the timely completion of production tasks and timely delivery according to customer requirements.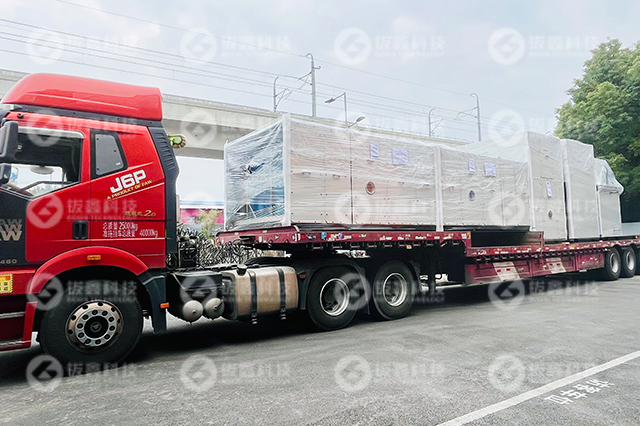 Cymbixin technology will continue to uphold the "quality service, create value" quality concept and "integrity management, innovation and enterprising" spirit of enterprise, to provide users with quality products and services.